http://www.fox5vegas.com/story/19213920/deputies-woman-claims-shes-karate-kid-kicks-deputy
Deputies: Woman claims she's Karate Kid; smacks deputy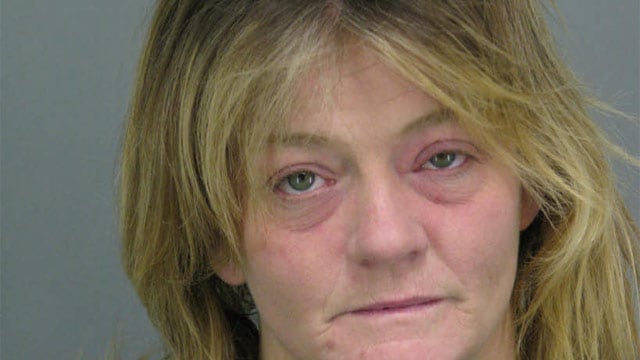 Tracey Smith (AKA, The Kamakazi Kid
SPARTANBURG, SC (FOX Carolina) - Deputies said a woman became hostile towards them, claiming to be the Karate Kid, and resisted arrest by smacking deputies after they were called to a Chesnee home Sunday.
According to a Spartanburg County Sheriff's Office report, they were called to a home about a woman needing medical attention after a relative said she had not been acting right for several days.
When asked what her name was, the woman said she was the Karate Kid, held her arms up, lifted a leg then smacked one of the deputies, the report said.
Deputies tried to restrain the woman, who was identified as 40-year-old Tracey Smith, but they said she continued to hit and kick.
At one point, Smith tried to bite a deputy on the arm, the report said. After warning her, the report said a deputy ended up shooting Smith with a Taser multiple times in order to subdue and handcuff her.
A paramedic responded and took her to a local hospital where Smith told deputies she had huffed gasoline and taken methamphetamines the same day, according to the report.
After treatment, Smith was arrested and charged with resisting arrest, assault, third-degree assault and battery and malicious injury to personal property. She is being held in jail on a $10,000 bond.
And in other news......
Mr. Miyagi say: "Those that huff gasoline and take meth get tasered by police."